Ayurveda is a science based on ancient Indian medication process. The word Ayurveda can appropriately be called "The science of living". Ayurveda comes from Ayu, means "life" and veda, means "vid" or "knowledge".
Ayurveda is nothing but the science of healthy living; which is concerned with pathology. The main symptom of arthritis is chronic pain specially in muscles and joints.
After the age of 65 almost 60% – 70% of people get affected with this disease. Nowadays the percentage has increased as most of the people get affected with arthritis.
In modern medicine there are pain killers which might help an arthritis patient to reduce pain for a particular time but this is not a remedy, as we all know that these type of pain killers just suppress the nervous system to not feel the pain. Regularly taking pain killers will affect a patient and he/she may become a neuro patient. We will help you with the ayurvedic medicines for treatment of arthritis.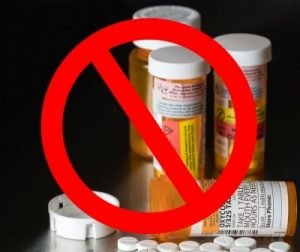 In Ayurveda there are many medications that helps you to reduce arthritis pain and remove it forever. Some of the ayurvedic medicines used for treatment of arthritis, will be discuss in this blog for your healthy life. There are also some home remedies that helps you to prevent arthritis but, in this blog, we are going to discuss about some specific formulations recommended by ayurvedic practitioners  that may help you a lot. These medicines for treatment of arthritis are completely natural and can be made in our home.
Ayurvedic medicines which are being used since time immemorial are called are classical medicine and the formulations which are composed by the recent practitioners or experts from different companies are called as proprietary medicine.
We will mention about both the category.
Important Classical Ayurvedic Medicines For Treatment Of Arthritis
All the following ayurvedic medicines for treatment of arthritis are for internal use i.e orally taken.
It is available in the form of pills or tablets. This ayurvedic medicines for treatment of arthritis is very effective .The tablet specially contains base Guggulu.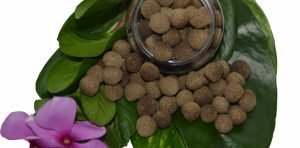 Ingredients:

Triphala
Haritaki
Shuddha gandhaka
Chitrataila
Guggulu
Vibhitaki
Amla

Guggulu ( Commiphora wightii ) Pic Courtesy : https://www.biogetica.com
Amavata(Rheumatoid arthritis), Hand joints,RA factor positive cases
2 pills daily after lunch and dinner i.e 500 mg twice a day with a little warm water for 40 days. Also consult with a doctor if you are facing any kind of problem.
There are no side effects for taking these pills but in rare cases there may be loose motion. Then take 1 tablet daily that will stop the loose motion.
Mahayograj Guggulu is an effective ayurvedic medicine for treatment of arthritis and is available in tablet form. It is used for many diseases specially for joint bones relaxation.
Disease like gout, fistula, bloating joint disease, piles, asthma, cold, cough will be cured by taking Mahayograj Guggulu.
Ingredients:

Ginger (Adrak) , Suddha Guggulu , Pippali mool
Chitraka , Long Pepper , Indrayava
Renuka, Ajamoda , Hingu , Vacha
Murva ,Bharngi , Indrayava
Shweta jeeraka , Ativisha ,Gaja pippali
Krishna jeeraka , Nirgundi seeds , Inderjo
Patha ,Vidanga , Gajpipal , Kutki , Mustard seeds , Ajmod
Mustak ,Castor oil
Rajat bhasma , Naga bhasma ,Vang bhasma
Loha bhasma , Mandur bhasma , Abhrak bhasma

Mahayograj-guggulu Ingredients Pic Courtesy : https://paramanandayurveda.com

Specific indication:
Osteoarthritis, Rheumatoid arthritis, Gouty arthritis, Dysmenorrhea (painful periods), Vata imbalance, Menstrual cycle
1-2 tablets 2 times daily after meal or as directed by doctor.
Maha rasnadi kada also known as Rasna dwigum bhagam kashayam, Maharasnadi Kadha. It is very effective ayurvedic medicines for treatment of arthritis.It is mainly used for bones, muscles, joints and nerves. This is one of the well known ayurvedic medicines for treatment of arthritis. It provides relief for pain, reduces swelling, inflammation and muscle stiffness.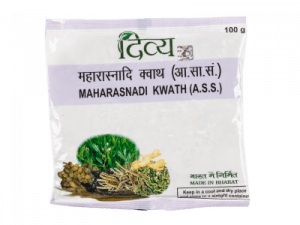 Ingredients:

Rasna- Pluchea Lanceolata , Dhamasa- Fagonia Arbica , Bala- Sida Cordifolia
Devdaru- Cedrus Deodara , Eranda- Ricinus communis , Vacha- Acorus Calamus
Shati rhizome- Hedychium Spicatum , Haritaki- Terminalia Chebula , Vasaka Malabar Nut- Adhatoda Vasica
Sonth- Zingibar Officinale , Mustak- Cyperus Rotundus
Chavya- Piper Chaba , Guduchi- Tinospora Cardifolia
Punarnava- Boerhavia Diffusa , Vidhara- Argyreia Nervosa
Goksura- Tribulus Ternestris , Saunf- Foeniculum Valgare
Ativisha- Aeonitum Heterophyllum , Amaltas– Cassia Fistula
Shatavari- Asparagus Racemosus , Pippali- Piper Longum
Dhania- Coriandram Sativum , Sahachara- Strobilanthes Ciliatus
Brihanti- Solanum Indicum , Kantakari- Solanum Xanthocarpum

Pluchea lanceolata (Rasna) Pic Courtesy : https://www.indiamart.com/

Specific indication:
Lumber spondylosis, Amavata(Rheumatoid Arthritis), Roga Bala, Agni Bala, Deha Bala, Chetasa Bala
Maha Rasnadi Kada churna take around 60 grams and then mix with 960 ml water then boil it to reduce 120 ml Maharasnadi liquid. Then take it in doses of 30 ml-60 ml.
For children 15 ml to 30 ml twice a day and for adults 30ml to 60 ml twice a day. Also, you can take suggestions from physician.
4. Brihat Vat Chintamani Ras
Brihat Vat Chintamani Ras is a tablet form herbal ayurvedic medicine used for treatment of arthritis It is manufactured by Baidyanath. The medicine helps to cure joint pain, arthritis and rheumatoid arthritis as well.
Ingredients:

Swarna bhasma
Parwal bhasma
Rajat bhasma

Pic Courtesy : https://www.ayurtimes.com

Specific indication:
Healing accidental wounds,
Incurable damage of body parts,
Pain on accidental injured parts
Take 125mg – 250mg daily or consult with a doctor.
5. Praval Panchamrita Ras
Praval Panchamrita Ras is a perfect ayurvedic medicines for treatment of  all kinds of joint pain including sula and parinama sula (abdominal pain during digestion). It helps to reduce inflammatory joints and also works for digestive system related disorder like abdominal tumour, indigestion, loss of appetite and dropsical swelling.
Ingredients:

Pravala bhasma
Moukthika bhasma
Sankha bhasma
Sukthi bhasma
Varata bhasma

Praval Bhasma

Specific indication:
Calcium deficiency
Muscle stiffness,
Low metabolism rate
Take one tablet daily with milk or hot water as directed by doctor. If someone chews the tablet then soreness in the tongue and throat may occur.
Amvatari ras is an Indian traditional ayurvedic medicines for treatment of arthritis. As rheumatoid arthritis is an autoimmune disease it is only cured by these types of ancient ayurvedic medicines. Amravati Ras is a CA-stimulated paw edema is an animal model and well-studied for inflammation specially it helps to cure Amvata (Rheumatoid arthritis).
Ingredients:

High performance Liquid Chromatography
Chondrex
Lambda-carrageenan
Hematoxylin
Potassium
Aluminum sulfate dodecahydrate

Specific indication:
Amvata(Rheumatoid arthritis),
Joint inflammation,
Muscle pain
Take two tablets daily after meal. On average each tablet contains 550 mg, accordingly each individual should take 1000mg-1500mg per day.
All these following ayurvedic medicines / techniques for treatment of arthritis are for external used only.
Abhyanga is the traditional massage therapy with ayurvedic massage oil or gel or ointment. It is specially recommended for healing of overall health and gear up for peak performance. It is a self-massage process.
Toxins that are produced by our body cells when they work for the entire day, this ointment pulls out all those toxins and gives gentle comfort to our full body.
Using abhyanga, a traditional ayurvedic massage is given specially in the morning, which gives an excellent result on tissues of your whole body. It takes the whole-body toxins that produced by the body previous night hence it gives excellent results if you take abhyanga massage in the morning.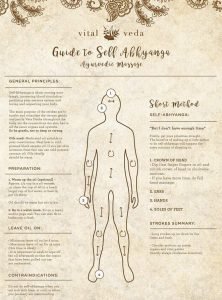 The main ingredient of abhyanga massage oil or ointment is Sesame oil which helps to pull out the toxins that our body cells have produced.
This Oil helps to cure the arthritis pain as it produces heat on the inflammatory joints and removes toxins from the bone tissues. It will be more beneficial if you can use oil twice a day with abhyanga massage and add heat impression for more relaxation.
Spondylitis, Joint muscle pain, Sciatica pain, Osteoarthritis.
It is a oil that is used since a long time in ayurvedic classical medicine. It is a form of alternative medicine that originated in India, mainly used as massage oil.
Mahanarayan oil often used to relax sore muscles and reduce the inflammation of muscle tissues.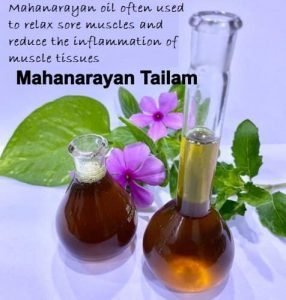 Ingredients:

Dashamula
Fennel , Neem
Clove ,Ginger
Arjuna ,Turmeric
Cardamom , Clove
Licorice, Tulsi

Specific indication:
Joint pain , Joint stiffness, inflammation, Unhealthy muscles and tendons, Headache , Stress , To Improve sleep quality
Himaayush Payn-off ointment is one of the best pain relief ointments available in the market. The main base used in Payn-off ointment is sesame oil.
It is made by classical ayurvedic procedure called sikta-taila paka vidhi, which potentiate the pain absorption power of sesame oil. This is also one of the well known ayurvedic medicines for treatment of arthritis from the house of Himaayush.
       Other unique ingredients are:
Amla , Haritaki , Bahera
Eranda , Nisinda , Bee's wax
Pudina satva , Camphor , Ajwan oil
Most ayurvedic medicines used for treatment of arthritis make claim about good recovery among patients .But  Payn-off has tangible  and documented evidences of patient recovery.
Joint inflammation, Joint pain, Spondylitis, Exostasis, Sciatica , Muscle cramp , Knee pain(specially) , Shoulder pain , Back pain.
Medicated oils diluted with some essential body massage oils and apply on inflammatory joints with a gentle message it will help you a lot.
Oils that used for aromatherapy:
Ginger oil
Clove oil
Lavender oil
Camphor oil
Eucalyptus oil

Aromatherapy for Arthritis treatment . Pic Courtesy : https://creakyjoints.org
Specific indication:
Stress , Whole body pain , Shoulder pain , headache
Other Important Proprietary Ayurvedic medicines for arthritis
All these readymade ayurvedic medicines for treatment of arthritis are specially recommended by ayurvedic doctors
Dabur – rheumatil tablet
Dabur – rheumatil oil
Dabur – Swarna guggulu
Charak – arthrella tablet
Charak – arthrella ointment
Charak – arthrella oil
Baidyanath – Rumartho Gold Capsules 30 CAPSULES
Most ayurvedic medicines used for treatment of arthritis are rather safe in comparison to modern pain killers . Some of them counter irritants like capsaicin, some of them are preventive measures like vitamin D or calcium.
Capsaicin is a heat producing active element in chilli peppers. Capsaicin provides relief in acute arthritis pain. Researchers have found that capsaicin is an effective product that helps in erasing osteoarthritis pain. You can use this in inflammatory joints, it will give a mild burning sensation that won't last more than 24 hours. But do not apply it near eyes.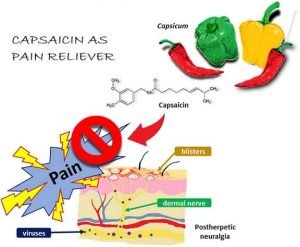 Vitamin C helps to prevent inflammation in joint muscles. In a case study, researchers found that Vitamin C gives positive results for people who have Osteoarthritis.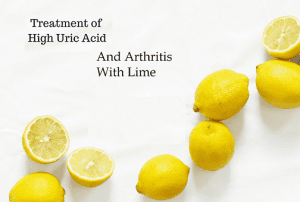 Take 75 mg daily for women and 90 mg daily for men.
You should not take Vitamin C if you take Oestrogen, Cancer, HIV or AIDS, Cholesterol, Blood Clotting medicines.
Vitamin D is also found essential factor for arthritis. As deficiency of Vitamin D is common for rheumatoid arthritis patients. Keeping the level of Vitamin D normal might help to prevent inflammation of joint bones.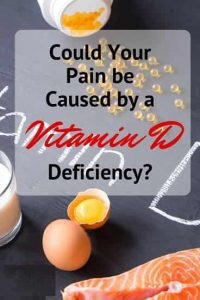 Below the age of 70, people should take 600 mg dosage per day and after 70 people should take 800 mg dosage per day but you can also consult with a doctor because sometimes some patient's body won't be able to take a certain amount of Vitamin D pills.
You should not take Vitamin D pills if you have Sarcoidosis, Kidney disease, Lymphoma, Tuberculosis.
Or taking some medicines like digoxin, Calcipotriene, Antacids, and Furosemide.
Calcium is one of the most essential minerals for our muscles as well as the whole skeleton system of our body. Deficiency of calcium causes osteoporosis and muscle stiffness.
The elasticity of joint bones and muscles reduces due to the deficiency of calcium. So, it is essential for our skeleton system.
Taking calcium with Vitamin D also helps the muscles to absorb the calcium and increase whole body muscle strength.
Calcium available in the market in the form of tablets. Take 1500 mg calcium daily. You can also take vitamin D with calcium to boost the absorption process.
You should not take calcium if you have thyroid gland disorder, poor kidney function, Hyperthyroidism
Or taking medicines like Cyclosporine, Digoxin, Levothyroxine, Verapamil and Furosemide.
All theses ayurvedic medicines for treatment of arthritis has been used since ancient times as ayurvedic treatment is ancient Indian medication process. This was introduced by monks in ancient times and "Aryas" who lived in eastern India. These medicines are improved since then. Years after years researchers worked on those medicine and finally, we use these medicines. So, we can say that this ayurvedic medicines for treatment of arthritis gives you better results and permanent cure from any kind of arthritis. Trust on Ayurveda for leading a better future.