Top 10 Preventive guidelines for Corona Virus
Now it is important to understand that the symptoms of all viral infections are more over same. Only some severity exists in some special cases.
So the management part is all over same for any viral attack from ayurvedic, herbal and naturopathic point of view.
1. Fruit juice /Warm water/ Green coconut water diet: It should always remind that there is still no effective cure for the misery of common cold if once it caught. However, the only real treatment to recover from a bout of colds or flu is a proper diet. The best way to begin the treatment is to put the patient on a fast for two days.
No solid food should be taken during this period of fasting except warm water mixed with lemon juice and honey or fruit juice and hot water in an alternate hour as per hunger. Green coconut water is another one to maintain the isotonic homeostasis of the body. Fruit juice should be freshly prepared not the factory made one.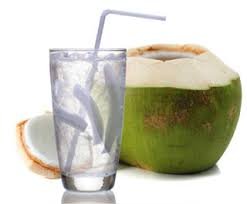 A liquid diet fruit juice in large amounts is necessary to neutralize the acid condition of the blood and hot drinks are needed to help clear the kidneys. Pineapple juice in particular is highly beneficial.
The short juice fast may be followed by an exclusive fresh fruit diet for three days. Fruits such as apples, pears, grapes, oranges, pine apple, peaches, melon or any other juicy fruit in season may be taken. Bananas, dried or stewed or tinned fruits, should not be taken. No other foodstuff should be added to the diet as otherwise the whole value of the treatment is lost.
After exclusive fruit diet the patient should gradually upon a well balanced diet of three basic food groups namely (i) seeds, nuts and grains (ii) vegetables and (iii) fruits. It is advisable to avoid meat, fish, eggs, cheese and starchy foods for a few days.
2. Vitamin C: In 1970, US biochemist and Nobel prize winner Linus Pauling wrote a revolutionary book called "Vitamin C and the common cold", in which he claimed that large dose of Vitamin C could decrease the severity and symptoms of a cold.
At the first sign of a cold it is recommended o take 2 to 3 grams of vitamin C, or the equivalent as tablets each day for up to 7 days. However, it is important to note that very large doses (more than 4 grams/ day) should not be taken over longer period. It may cause Kidney stones. Other side effects include headaches, sleep disturbances and stomach upsets. Mega doses of Vitamin C should be avoided by pregnant women as causes potential harm to unborn child.
3. Lime juice: Lime is the most important among the many home remedies for common cold and fevers. It should be taken well diluted. Vitamin C rich lime juice increases resistance, decreases toxicity and reduces the duration of illness.
Lime juice should be diluted in a glass of warm water and a teaspoonful of honey should be added to it. It forms an ideal remedy for a cold and dry cough.
4. Garlic soup: Garlic contains antiseptic and antispasmodic properties besides several other medicinal virtues. The volatile oil in garlic flushes out the system of all toxins and thus helps bring sown fever.
Garlic oil combined with orange juice, diluted with water and drunk several times a day, has also been found in several studies to be extremely effective.
5. Ginger: Ginger should be cut into small pieces and boiled in a cup of water, it should then be strained an half a teaspoon of sugar added to it.
It should be taken in hot condition.
6. Turmeric: Half tea spoonful of fresh turmeric powder in 30 grams of warm milk is a useful prescription for these conditions. Turmeric powder should be put in a hot ladle.
Milk should then be poured in it and boiled over a slow fire. In case of running nose, smoke from the burning turmeric should be inhaled. It will increase the discharge from the nose and will bring quicker relief.
7. Influence of Yoga: Yogasana like bhujangasana, shalabhasana, dhanurasana and yogamudra in vajrasana, yogic kriyas like jalaneti and vamanadhouti and pranayama such as kapalbhati, anulomana-viloma and suryabhedana are highly beneficial to overcome the symptoms very quickly.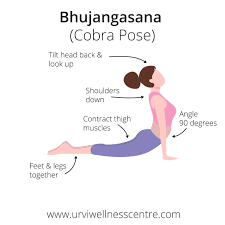 8. Take Rest: Allow your body to rest and recover when suffering from a bout of cold or flu. Taking time-off at the onset of a cold will help to shorten its duration.
9. When you feel well enough take a gentle walk to get some fresh air.
Prescription from Ayurveda - The 10th Tip
A popular prescription for agantuja jvara prescribed by ayurvedic doctors:
Kasturibhairava rasa   400 mg
Smritisagara rasa         400 mg
Brahmivati                     400 mg
Praval pisti                      400 mg
Guduchi satva                1 g
This entire combination constitutes 3 doses and given thrice a day with anupana (vehicle) of pure honey.
This should be taken under the observation of experiences ayurvedic practitioners.
These guidelines will also help you to increase your gross immunity, which will fight against the attack of not only Corona Virus but any viral infections!
When I should visit a Doctor?
Complications are rare to you follow the above mentioned guidelines from day one. But a cold or viral infection makes the body more susceptible to secondary bacterial infections, such as bronchitis, earache or sinusitis. You may need treatment if you have any of the following symptoms:
A cough that becomes painful
You experience facial pain
One or both ears become painful
You have problems swallowing
You have breathing difficulties
There are traces of blood in your phlegm
You have high temperature that lasts for more than 48 hours
The Complete Handbook of Nature Cure by, Dr. H. K. Bakhru, ISBN 81-7224-299-8, 2013.
Foods that Harm Foods that Heal By The Reader's Digest Association Limited, ISBN 0276 421930 1996.
A treatise on Home Remedies by Dr. Suresh Babu, ISBN 978-81-223-0658-3, 2011.